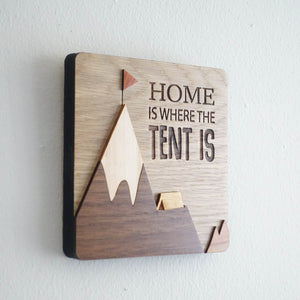 Home is where the tent is - adorable!
This 5x5 was adorable and great quality! I appreciate the option to either hang it on the wall or set it like a picture frame. Looking forward to gifting it.
Tent Life
"Tent Life" is perfect for my small kitchen that needed a touch of decoration without anything too large or overwhelming. This piece comes with a kick stand so it can stand freely or hang on the wall. "Tent Life" has the same high quality as Nick's larger art pieces.